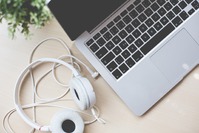 After months of planning, collaborating and hiring, we are so pleased to finally be launching I B Digital
We are a digital marketing agency based in Herts & Essex. Our aim is to bring the teams combined wealth of global digital experience to local businesses in the Essex area. We have such a a talented team in place, who share the vision, of making digital service accessible and affordable to every type of business large or small.
Right now we are still in the start-up phase, where we are still hashing out some of the details, but we are fully open for business, so feel free to pick up the phone or drop us a note to have a chat.