Social media has long been a tool used by businesses to connect with thier audiences and to grow their following through the use of engaging content and clever campaigns.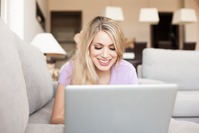 We work with such an array of different clients from different sectors, and what they all share in common is simply to connect with relevant, relatable consumer audiences. Most of our customers understand the importance and impact a good online presence has, but the what this acutually means is where things start to come undone.
Having a set of clear objectives for any online pursuit is vital. It is often the most simplest of questions in our experience that appear to be overlooked.
Who is your Target Market ?
This may seem obvious, but here at I B Digital we will work with you through a disovery phase to map out your primary, secondary and tertiary audiences, and develop strategies with you to talk to your various audiences in a language that they each understand, on platforms that they engage with.
Social media messaging can be a hugely effective tool to create brand awareness and generating leads/sales to your site when managed in an intuitive way, and we are the perfect team to do that for you.
Get in touch with us to find out how we can take your business to another level.